October 30, 2009
Identify this world famous contest which is held every year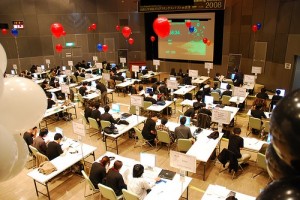 The balloons you see are not there for timepass, they are used to display "scores".
Cracked by: Raghuvansh , piezocake , yaksha , Dibyo , Rogi , udupendra , p vs np and sidsen

shrik has a nice funda. Check it out.
Answer:
The ACM ICPC. Its a programming contest and for each problem you solve, you get a balloon tied to your table.