November 1, 2012
Identify the 'revolutionary' device in the images: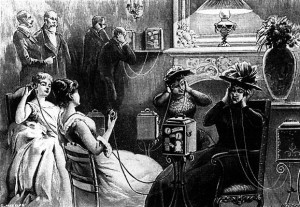 (I hereby grant myself 100 points for awesome ASCII art hint in the title)
Cracked by: Amit , rickde , Sumanth Patlolla , Anjul , Rogi , manas and Dibyo

Answer:
The Theatrophone, the first demonstrated Stereo audio system.
Points assigned by AutoRaja. Review by lazy humans pending.