May 5, 2008
The annals of computer history are littered with failed attempts at making friendlier and arbitrarily innovative interfaces. The gallery below is one such attempt.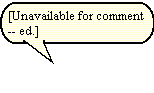 Which product had these strange characters as its user interface? Extra-bored people may also want to list the names of these characters, and identify this product's legacy in today's world.
Cracked by: akhi , varuns88 , madhur , sidsen , udupendra and Dibyo.
Answer:  These are helpers/assistants that used to be on the UI of Microsoft Bob. Each of these guys has a name, and lots of people have IDd that name, so check out the answers for more details.
MS doesn't want to let Bob die. Rover the dog still appears as the Win XP search assistant, and you'll see Bob himself as a smiley on MSN.
Clippy continues in this tradition of annoying assistants.